Christchurch and South Island
From our Christchurch office we look after clients all over the South Island.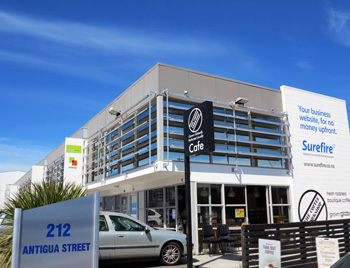 We have clients in great places like Alexandra, Dunedin and Timaru.
It's the quality of your website we are interested in, not the distance between us!
Christchurch Office Location
You can find our Christchurch office at 11A, 212 Antigua St right above the cafe.
Customer Parking
The good news is that we have a few client parking options available within 100m of our Christchurch city office.
Click here to download a printable PDF of our Christchurch office location and onsite parking (216KB).