Online shops and eCommerce
eCommerce online isn't necessarily the same as selling online.
Traditionally we think of online eCommerce as buying stuff online.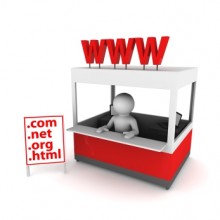 That view is probably influenced in New Zealand because we all know about Trademe. Trademe will always have a very significant place in NZ shopping.

However, these days Kiwis are more often than not, researching and checking out products online before going to purchase them in physical shops. This happens a lot more than purchasing directly online.
This means our clients have a range of needs when it comes to ecommerce online.
eCatalogue
An eCatalogue simply displays categories and products online in the form of an e-catalogue. You don't have to actually complete the transaction online. Sometimes high ticket items don't lend themselves to selling online. Sometimes the product is something the client wants to see and touch before paying. Some items are too cheap to sell individually. The eCatalogue model allows for customer research, and may even feed into an enquiry or order system. You don't take payment online, but you do get to close the deal in the traditional way.
eCommerce
This IS about taking payment online. eCommerce has all the benefits of an eCatalogue, with the shopping cart on the end. This allows customers to put products into a shopping basket and then process their order paying online. There are a number of ways to process and take payments including automatic credit card verification through Paypal or even manual secure credit card number capture. We can explain your options to you.
Surefire Online Shops
Do you want to display or sell products online?
From simple one product buy now options to our full eCommerce package, we can tailor a solution to fit your business and what you want to achieve.
These are some of the things we will ask you as part of the process of understanding your needs-
Do you want to just display products in categories and sub-categories?
Do you want to take enquiries?
Do you want to actually sell product and take payment online?
Do you want us to integrate with Paypal for you? Or do you want to manually process credit card details?
Do you want individual product pages?
Do your products have varieties with different sizes and prices?
Do your products have other specific attributes?
Do you want to upload multiple images for each product?
We will guide you through every step of the process of getting your products online.