Putting a YouTube video into a page on your website using the Surefire Design content management system isn't particularly difficult, but you need to take a little care…
Note: we have just added the blog post How to embed a google map into the surefire content management system. This article is suspiciously similar!! The process is exactly the same.
Sign up for a free YouTube account at http://www.youtube.com/create_account, and follow their instructions to upload your clip.
Then browse to your clip in YouTube. You will see (for all clips on YouTube) there is a field called Embed. This has the code in it that we want to copy and paste into the editor.
There are all sorts of setup options these days, colours, sizes, players, borders etc. But the simplest is to select the code in the Embed box and copy.
Open the page in the WebStart editor.
In the spot where you want to put the video, type something you will recognise… personally I type *******.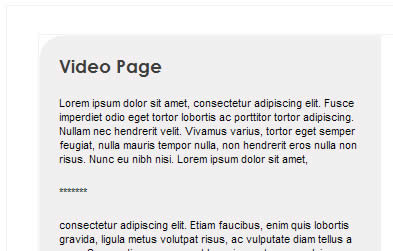 Then click on the 'Source' button on the toolbar. This will show you the actual html code for the page.

VERY CAREFULLY look through the html code for the ******* you typed. Delete the *s and making sure the cursor is in the right place, right click and select paste. This will drop in the code you copied from YouTube.


Press the 'Source' button again to get back to the usual view. You should see the video embedded in the content now! If it isn't… do NOT save the page. Go out and start again.