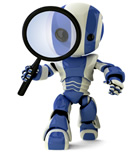 Meta Titles are the most important elements on your website when it comes to the search engines and Google. And you can manage them! Your task for the next three weeks is easy-
1 Bookmark in your calendar to check one Meta Title a day.
2 Open the admin and click on Manage Pages.
3 For each page click on edit, then the SEO button on the editor toolbar.
4 The Title MUST be unique to each page and should have good keywords relevant to the page content. The maximum length for a title is 6-10 words, no more than 70 characters (there is a count down next to the Meta Title field). For example "Christchurch Attractions & Activities – Golf, Dining, Wines, Dolphins"