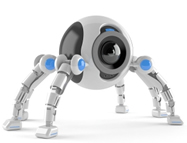 Nine out of ten people we show this say "oh wow that's amazing! I never realised that".
The tenth already knows the secret.
You know how important Meta Titles are, and you know you should complete your Meta Descriptions. But apart from Google reading them somewhere, it can be helpful to know where else they appear.
Let's take a look at the anatomy of a Google search page. Say we search for 'classic cars NZ'. The links down the right hand side are Google Adwords. When you click on these, someone pays for each click. The page one positions for these adverts, for this search phrase, have already been bid for, and the owners pay that rate when they are clicked on.
The results at the top in the yellow bar are simply the most expensive Google Adwords on the page! These are the top bid positions. The remaining result links are what we call organic rankings. These are the results Google has ranked for this search phrase, by crawling through websites on the internet and recording their content. So it's an organic result come about by a website with good content being optimised for this phrase, and showing up here.
Now this is the interesting part. The blue link at the top of the search results IS YOUR META TITLE.
That's right, if you are conscientious and write your Meta Titles for every page on your website (as you've been trained), they will appear here. The next link is just the page address. Then there is the summary paragraph below that. This is usually a random piece of the page content that Google has grabbed to match with the search phrase. However if you write good Meta Descriptions, they will appear here. So here you have the opportunity to write Meta Titles and Descriptions for free, for every page on your website and they appear along-side paid advertisements. You should write your Meta Descriptions as if they are adverts, directly targeting people who have made the relevant search.
More to the point you can create as many pages as you like on your website, all with their own Meta tags. It's a no brainer!