Make your own changes easily
Websites need to change over time.
This is important to your visitors AND it is important for getting found on Google.
We have made it really easy for you to edit and manage the content on your own website.
We support you as much as possible throughout the process with -
Content writing worksheets – some of our clients use these worksheets to prepare content well before the website is built.
One-on-one training – this usually takes about an hour. It's not scary at all! Training is at your pace. You learn as much or as little as you like.
Online help videos – 2 minute screen cast videos on the core things you need to be able to do. You can watch these Surefire Help Videos as many times as you like!
If required we can recommend professional content writing services.
We've made it easy to edit your content.
We keep site maintenance easy, so you can concentrate on your message.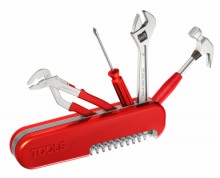 We developed our content editing tool so you can easily-
change content
add new pages
insert photos
create galleries in 3 steps!
The content management tool looks just like a popular word processor.text...